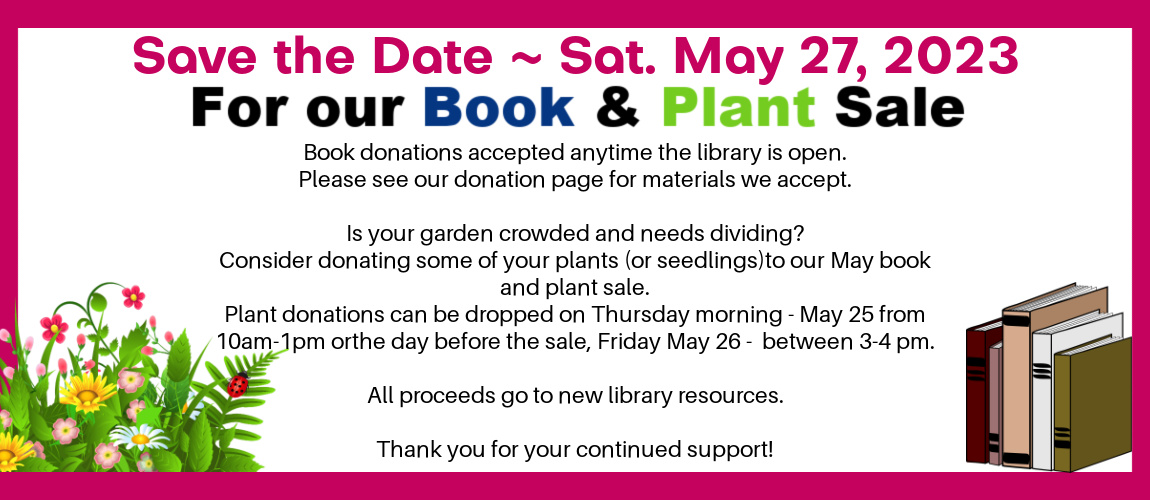 Library Updates as of April 1, 2022
Hours and Procedures
The Athens Public Library is excited to be starting many programs and increasing our hours! Masks are no longer required to enter as of March 21, 2022.
You can continue to place book orders online, through Facebook, email or give us a call if you prefer curbside pick-up.
Library Hours as of April 1, 2022
Tuesday: 3:00 pm – 7:30 pm
Wednesday: 3:00 pm – 7:30 pm
Thursday: 9:30 am – 1:30 pm
Saturday: 9:30 am – 1:30 pm
Click here to search our Online Catalogue. Materials are labelled either book, audio, video etc… The password for placing holds in the catalogue: books
To learn how to use our Online Catalogue, click here to watch a video

If you wish to use curbside pickup, please phone 613-924-2048 or email (using the form below) to order your book.

Librarians will fill your order and let you know when your order is ready for pickup or if your requested is not available.
If you are feeling unwell, please do not come to the library.