Athens Public Library was organized around 1890 and was originally housed in a former bakery. Then in 1911 after being closed for a few years was reopened by the Women's Institute and was housed in the lower Town Hall building on Main Street. In 1973 the Library acquired additional rooms in the Town Hall to provide much needed room for books and reading tables.
In 2000 the Township of Athens Public Library was moved to 5 Central Street in the former Township of Rear of Yonge & Escott Township building which was built in 1857. This new location offered more space and better lighting.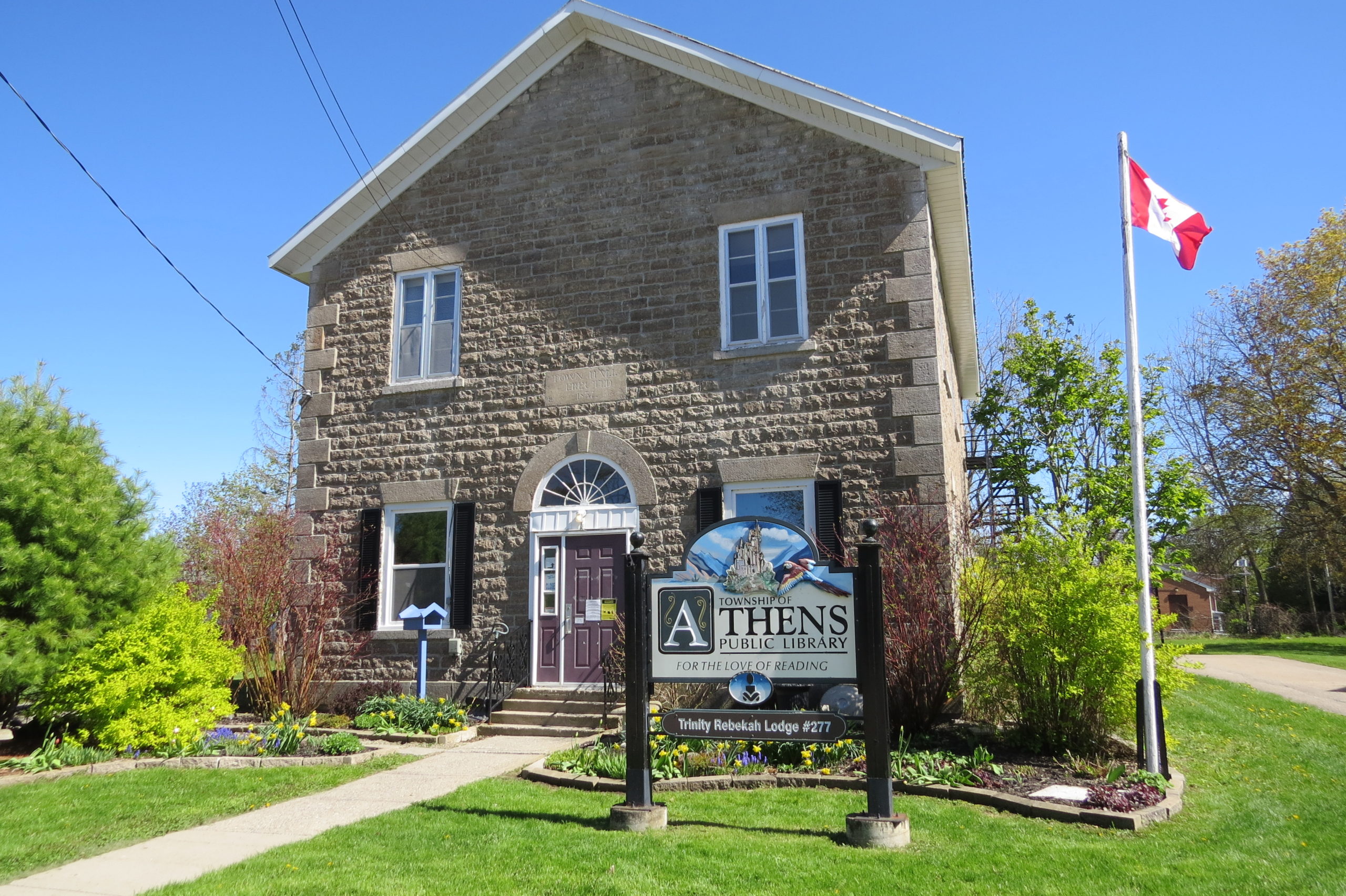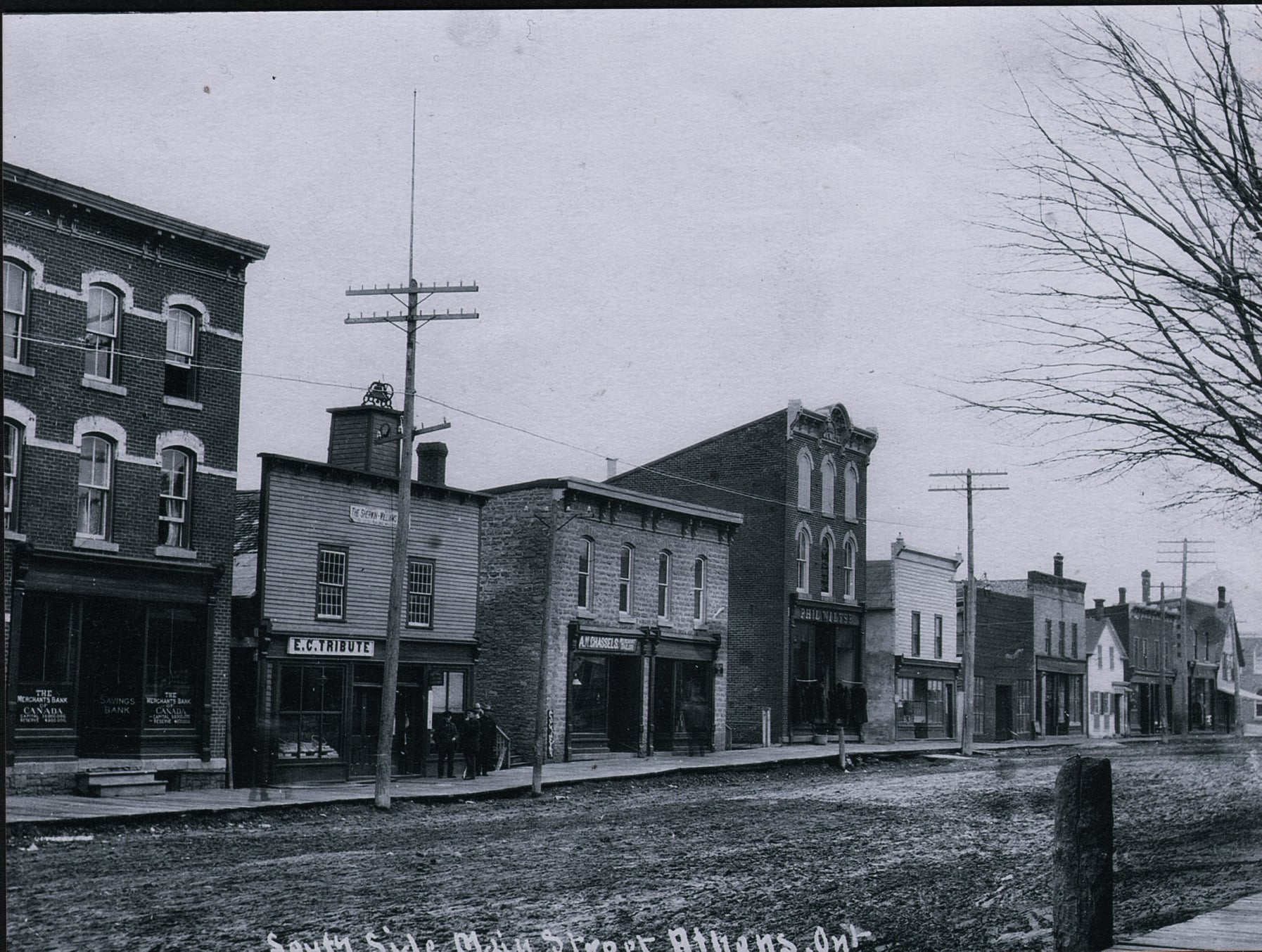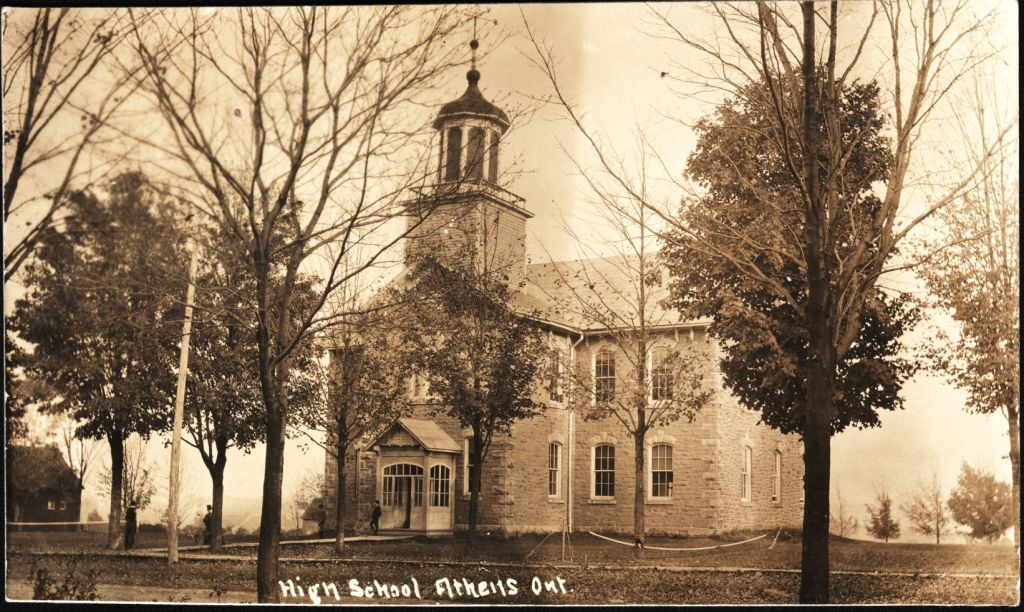 Images shared by the Athens Heritage Museum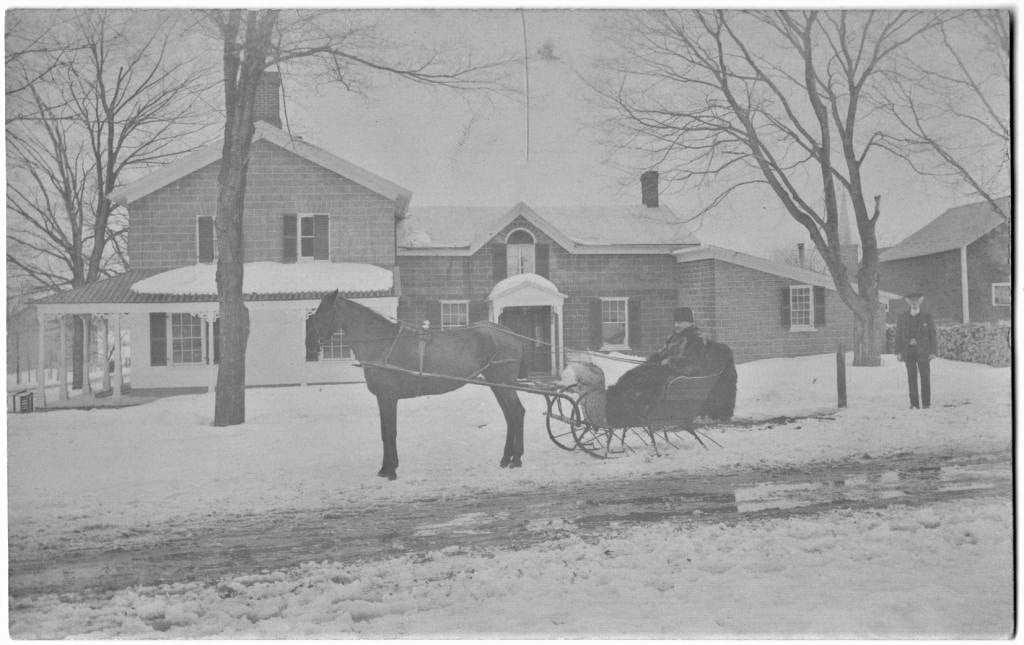 The Township of Athens Public Library has a local history collection, in hard copy and on cd's, thanks to the Athens Job Creation Team and the Athens and Area Historical Society. This collection includes deaths, marriages, census and Women's Institute Minute Books, Tweedsmuir history books, scrapbooks donated by Lois Schroeder-Stanford and books by Edna B. Chant. The Library also has the Athens Reporter on Microfilm dating from 1884 to 1971.
More Local History & Genealogy Resources
Ontario Family Search
This site gives helpful tips on how to research the events of birth, marriage, or death of ancestors in Ontario.
Athens and Area Heritage Society
Canadiana
The Canadiana collection contains over 19 million pages (96,000 titles) of digitized historical publications, including monographs, serials, and government publications.
When you search in the link for Farmerville Reporter, there are all the old newspapers people can scroll through.
The History of Leeds and Grenville.